The movie version of Anna Karenina musical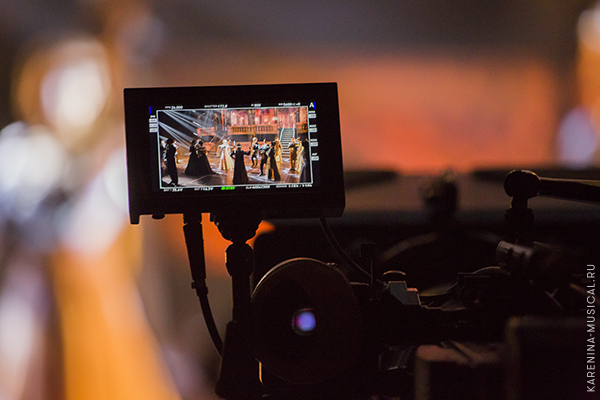 The movie version of Anna Karenina musical is now available in online cinemas!
Now you can see Anna Karenina without leaving home. The movie version of the popular musical is being shown in online cinemas, and the musical on DVD with English subtitles is also available for purchase in Moscow Operetta Theatre.
Anna Karenina musical was first performed in 2016 and since then it has been permanently collecting full houses. Its movie version was created in 2018 being the important event in the Russian musical history: it was the first time when the original Russian show was screened. The movie version was of great success in Russia, South Korea, the USA and GB.
The screening was made with application of the best existing movie equipment which is normally used for feature motion pictures making; it resulted in markedly different color range and image sharpness. That was an exception to the rule as TV cameras are used for performance and concert recordings.
The movie version makes it possible not only find yourself in the thick of the events but also to feel the depth of the characters' inner life.
Ekaterina Guseva, Sergey Lee, Natalia Bystrova, Alexander Marakulin, Denis Demkiv, Maxim Zausalin, Andrey Alexandrin, Lika Rulla and others took part in Anna Karenina screening.
The musical movie version is available in ITunes, Google Play, KinoPoisk, Okko, Ivi, Megogo online cinemas.
Trailers, teasers